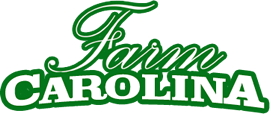 Ideas abound at Green and Growin Show
01/30/2012 - By P.L. Byrd
farmcarolina.com
GREENSBORO - For a concrete lover, the 2012 Green and Growin' Trade Show might not have been the most exciting place to spend a chilly mid-January afternoon.
But for a plant aficionado, it was heaven.
In booth after booth, plants both familiar and exotic were showcased on Jan. 19 and 20 in a coliseum decked out in finery befitting a royal wedding. Knowledgeable exhibitors were eager to talk about their latest projects, including Jim Kulp, owner of Wind Chime Nursery and Landscaping in Mocksville.
"This is a lot of fun for me," Kulp said. "Many hours of work go into preparing for a show this size, but it's worth it, mainly because of the friends who stop by and the camaraderie of my fellow plant growers."
Kulp, a State plant-certified grower, offers 10 greenhouses, thousands of plants and free landscape design to his customers. Plus, he sells at the Piedmont Triad Farmer's Market in Colfax.
But his fastest-growing project is the Hanes Mall Farmer's Market in Winston Salem. "I'm working on an idea with mall management to grow "pick your own" vegetables and fruits in the mall parking lot," he said.
Farmer's Market back - Wind Chime Nursery sets it up in part of the Hanes Mall parking lot - by fdaniel@wsjournal.com
The Farmer's Market at Hanes Mall is back for a full run this year. It's in the mall's parking lot close to the McDonald's restaurant and is operated by Wind Chime Nursery of Farmington.
Jim Kulp, the owner of Wind Chime Nursery, said the farmer's market opened for just two months last year, toward the end of the growing season.
"We were just trying to get it organized," he said.
So far this year, Kulp and a fruit and vegetable vender are the only farmers on site, but he expects to have farmers from throughout the Piedmont Triad.
"I get phone calls every day from different farmers that are wanting to come," he said. "It's a little early. They are waiting for some of their produce to come in."
One of them is a shitake-mushroom grower.
Hanes Mall has approved 70 parking spaces for the farmers and will allow the sale of seafood and beef as long as farmers have the appropriate licenses, Kulp said.
Dennis Cerny, the mall's general manager, said the mall decided to rent space for a farmer's market because of requests from customers.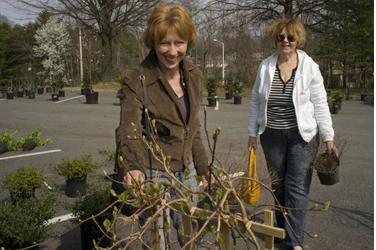 "And the available corner next to McDonald's makes for a very nice site - easy in and easy out," Cerny said. "It's good for the customers and it's good for the farmers - very convenient."
Etta Harris of Winston-Salem likes the idea of a farmer's market at a mall. "I think this is going to be great because it gives you a little change of pace," Harris said recently as she checked out a Chinese Snowball bush.
More new tenants
Hanes Mall has several other new tenants that have opened or are expected to open within a month.
Mandarin Express, a Chinese restaurant, has opened in the food court in the former Chaopraya spot.
Several stores are under construction. Charming Charlie and The G Shop will go on the upper level in space once occupied by The Gap, which moved elsewhere in the mall last year. To see rest of article >>